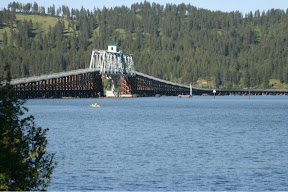 We drove around the lake yesterday. Our two older sons and their wives in one car, the four of us in another. It was a trip down memory lane, and it was very enjoyable. We had a little competition going to see who could get to the destinations first. We took a break for ice cream and treasure hunting. We took a lot of pictures and had a lot of fun exploring.
We use to have a cabin on this lake, many years ago. So, we took the trail that led to the cabin. Our sons found their old fort, and we had fun telling stories of days gone by. The old train tracks have been changed into a walking/biking trail. But, many things were the same, it was peaceful, quiet, and full of beauty.
After our expedition, we met at an Italian restaurant for dinner then watched an episode of Top Gear on TV. It was a very nice family day, easy, funny, reminiscent.
I like these days. I like this kind of day with God. An expedition, an adventure, a walk with Him that brings peace, joy, and satisfaction. I like looking back and seeing all the changes He has made in life, and reminiscing about the spiritual markers and blessings. I like that He is God in my life, and IN Him I am full and complete.
Jesus, thank you for great days, for family, for love. You are a God of abundance, and for this I will praise You!
Say That Again, Jesus, blessings overflow!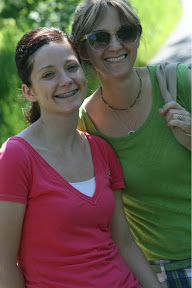 - Posted using BlogPress from my iPad